GLOBAL NET PROVIDING PREMIUM INTERNET SERVICES TO OUR GOLDEN CUSTOMER
May Inya Residence By Ocean Emerald Pearl Group Co.,Ltd (OEPG) Achieves More Reliable Network Performance And Higher Speeds Using GlobalNet DIA Connections
Objective
Drives Growth, Improves Standards of Living with the greatest internet access.
Industry
May Inya Residence
Location
No. 114/A, Kabaraye Pagoda Road, Bahan Township, Yangon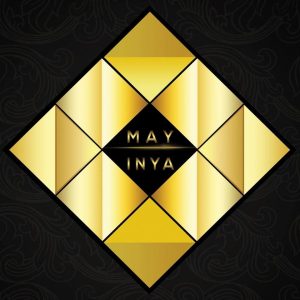 Business Results
Achieves more reliable network performance and higher speeds Using GlobalNet DIA Connections.
Footprint
Dedicated Internet Access (DIA)
Learn More
Discover the dedicated Internet Access (DIA Service) advantage in terms of system performance and operational efficiencies. Visit us at here.
Client
May Inya Residence by Ocean Emerald Pearl Group Co., Ltd (OEPG), that is a unit residence with the best view, executive environment, and best service. May Inya awarded Southeast Asia's Best of the Best Residences 2016 by DotProperty and Best Residential Architectural Design 2015 (Highly Commended) by Myanmar Property Awards.
Challenge
Within the world of pandemic periods. In this condition, the Internet Connection is essential for stay home person and work from home. Because the Internet plays an important role in the communication and entertainment of daily activity. May Inya Residence request to have high-speed internet with lower latency and best service.
Solutions
May Inya has – floor and to distribute all of the floors. Therefore, they used Dedicated Internet Access with strong SLA. We have designed for network architecture with the system integration department.
Key Benefit
GlobalNet (Global Technology Company) has done its best to support the high-speed Internet at May Inn and design and implement a highly secure and robust infrastructure based on the highest technologies. Using GlobalNet DIA, May Inya residence can access the highest Internet speed, global services, and material they need online without technology limitations or financial constraints. GlobalNet DIA can cover the whole building with high-speed internet and satisfy the people living in the May Inya residence.