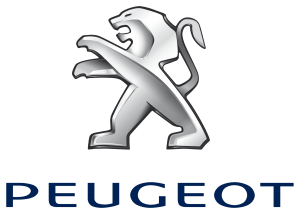 Objective
To boost the Online performance for all activities of Peugeot Motor (Myanmar)
Industry
Auto Mobile
Location
Yangon & Mandalay
Business Results
Achieved 20% business performance boost running Online within 1 week.
Footprint
Dedicated Internet Access (DIA)
Learn More
Discover the dedicated Internet Access (DIA Service) advantage in terms of system performance and operational efficiencies. Visit us at here
Key Challenges
Within the world of pandemic periods. In these conditions, the Internet Connection is essential to Large Business Application performance issues and inefficiencies Complex and time-consuming IT processes Discussion and meeting many times with both sides IT Teams. GlobalNet Consult the Internet Bandwidth Connectivity.
Brand History
As one of the world's most well-known auto companies, Peugeot Company is a French automotive manufacturer, part of Groupe PSA. The family business that preceded the current Peugeot company was founded in 1810 in France and manufactured coffee mills and bicycles. On 20 November 1858, Émile Peugeot applied for the lion trademark.
Internally, Peugeot Car Showroom (Myanmar) by Super Seven Star (SSS) wanted to bring a similarly innovative approach to how its IT team functioned. Super Seven Star (SSS) helps ensure that it remains a nimble and digital-focused automotive market leader in Myanmar. Reconstruct IT organizations to emphasize the speed in market development.
Solutions
GlobalNet (Global Technology Company) has done its best to support the success of SSS. Because the Internet plays an important role in the implementation of its business strategies, SSS has chosen GlobalNet, a trusted and reputable Internet Service Provider.
"Digital transformation means working differently. It's about speed and being able to operate quickly. The GlobalNet DIA team and their Technologies and Connections are really helping us go through that journey, allowing us to procure and create environments that allow our development teams to work at a much faster pace."
PEUGEOT MOTOR COMPANY (SUPER SEVEN STAR COMPANY LIMITED, MYANMAR)
Key Benefit
Design and implement a highly secure and robust infrastructure based on the highest technologies. Using GlobalNet DIA, Peugeot can access the highest Internet speed, global services, and material they need online without technology limitations or financial constraints. High-speed connectivity means the best available business processes can be run. Distribute their product designs to their customers over the Internet clear and timely delivery. In time, they can upload and update their e-showroom for Yangon and Mandalay using GlobalNet DIA Services.
Their e-showroom is one of the strength compare with others. The collaborative possibilities create exciting business for innovation and seamless data sharing between producer and consumer. At the same time, it saves money and predictable invoices make budgeting easy. The GlobalNet DIA platform is an open design and non-exclusive. This means that it no longer matters all the content in the network is available for everyone to access. The company can add other networks as they come on-stream and even opt for alternative Internet packages from other providers.